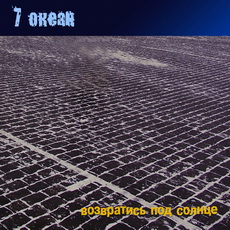 Return Under The Sun (2009)
1. Return Under The Sun (18:40)
3. The Girl With a Plait (6:51)
4. The Presentiment (6:22)
5. The Piano On The Rock (11:23)
Total time: 68:16
Alexander Eletsky – keyboard, voices, sometimes acoustic guitar.
Sergey Starosotsky – voices, sometimes bass.
Alexander Sophiex – drums.
And also:
Oleg Grinevich – acoustic and electric guitars.
Vladimir Stoljarov – bass.
All tracks written by Alexander Eletsky.
Recording, mixed and mastering – Sergey Kravchuk, Alexander Balmatov and Alexander Eletsky.
Photo and design – Alexander Vesnin.
«'The Piano On The Rock' is dedicated
to one of my favourite musicians – to Richard Right,
gentle and unique».
                Alexander Eletsky
Recorded in 2009, unreleased.